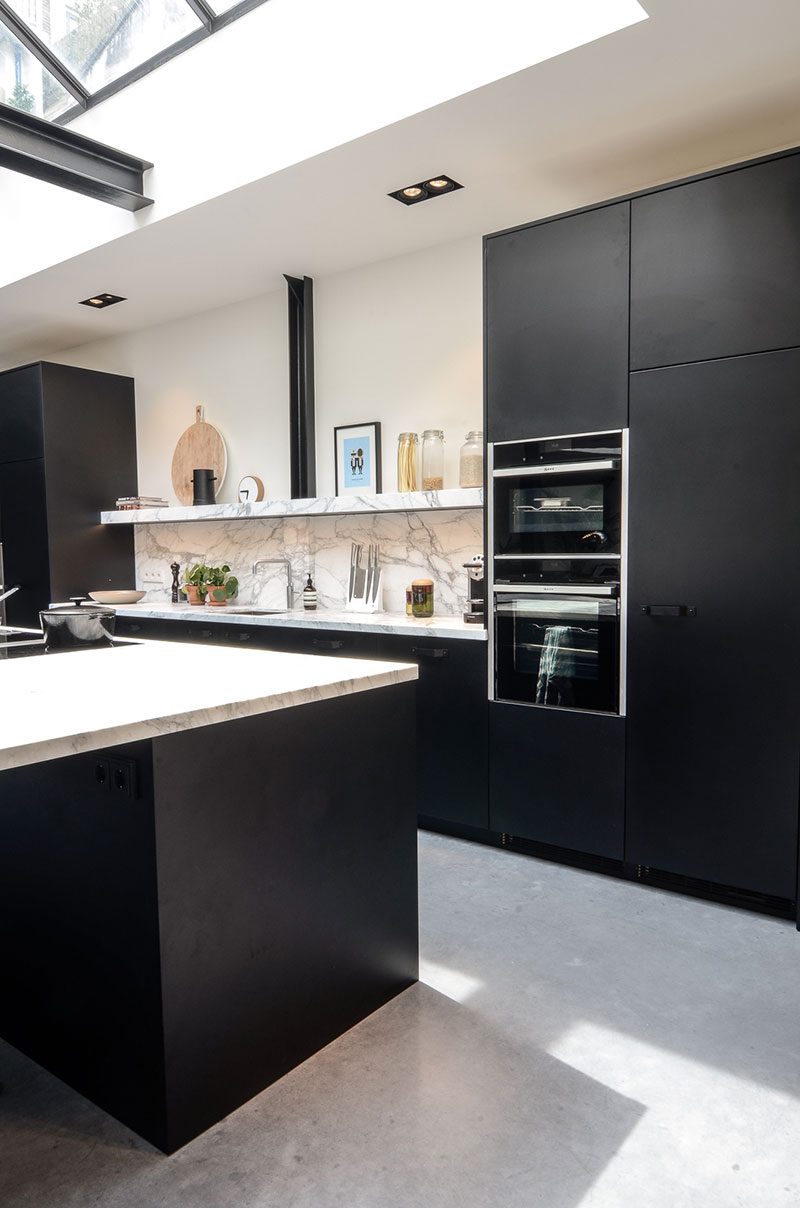 The Canal House
Amsterdam, Netherlands 2016
After the completion of the first design for the Cold Press Juicery at the Willemsparkweg, Standard Studio got asked to create their second store at their new location. On the corner of the Herengracht and Gasthuismolensteeg, amongst the bustling Nine Streets, this small 23m2 corner shop is in a prime location with a view onto the Amsterdam canals.
The layout of the loft is organised around a patio in the middle that is the only outdoor connection. No windows to the properties around were possible. Six extra roof lights are created to provide a lot of light to the spaces around the courtyard.
Even though the loft is in the middle of a residential courtyard there is a lot of privacy because no direct visible connection is made through the surrounding buildings. The end result is a bright and vibrant open floorpan that suits the life style of the inhabitants. Open but private.
Client: Private
Total area: 370 m2
Team: Jurjen van Hulzen (as founder at Standard Studio), Joyce kelder
Photography: Jurjen van Hulzen
Previous
Next