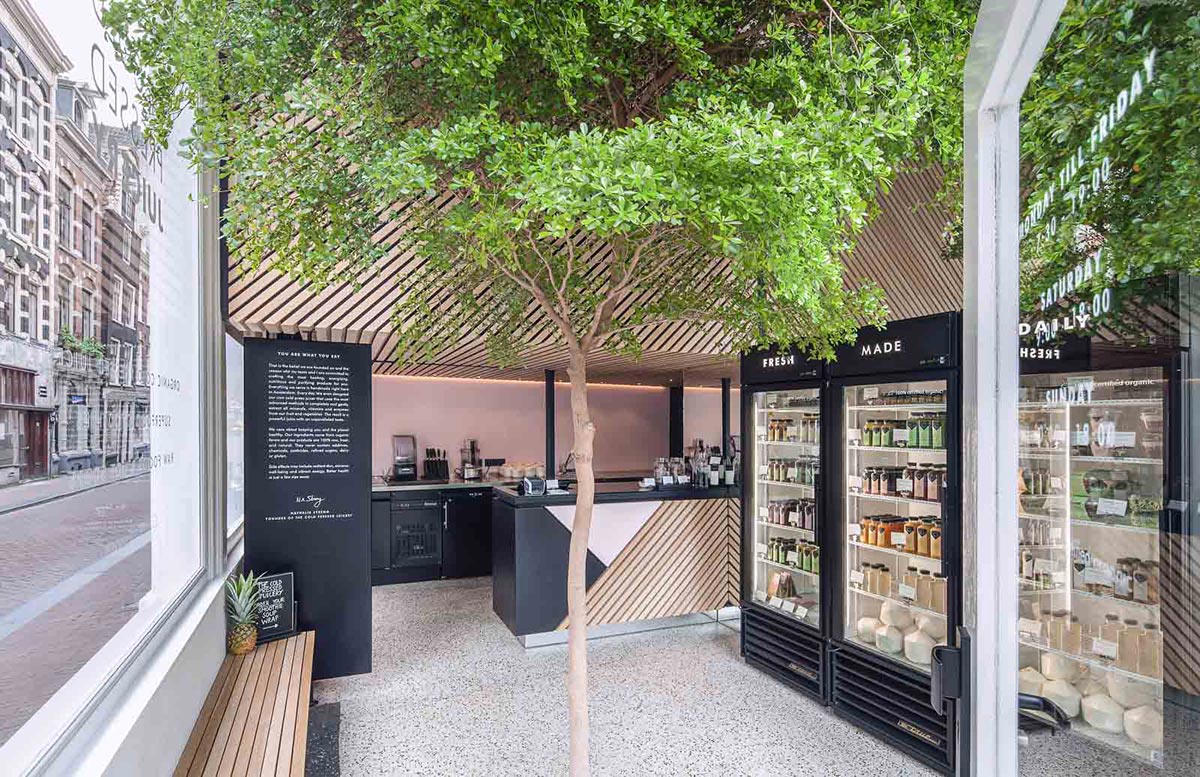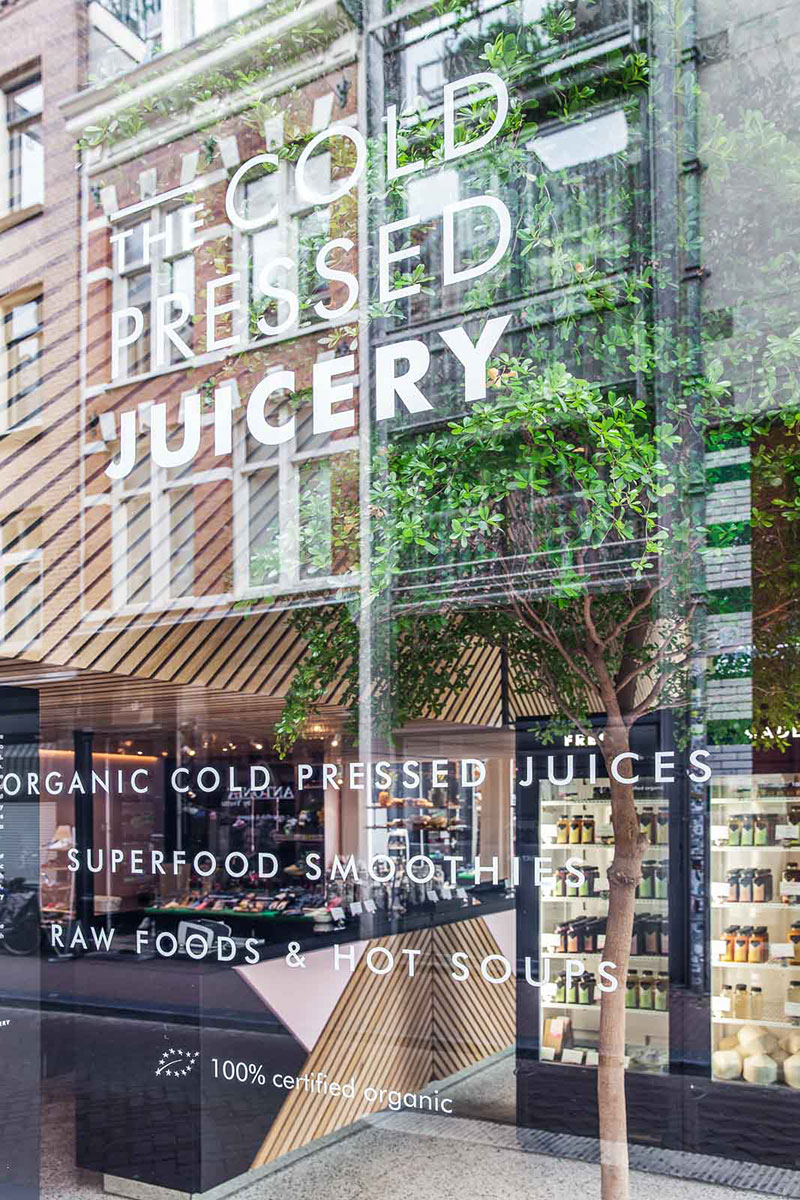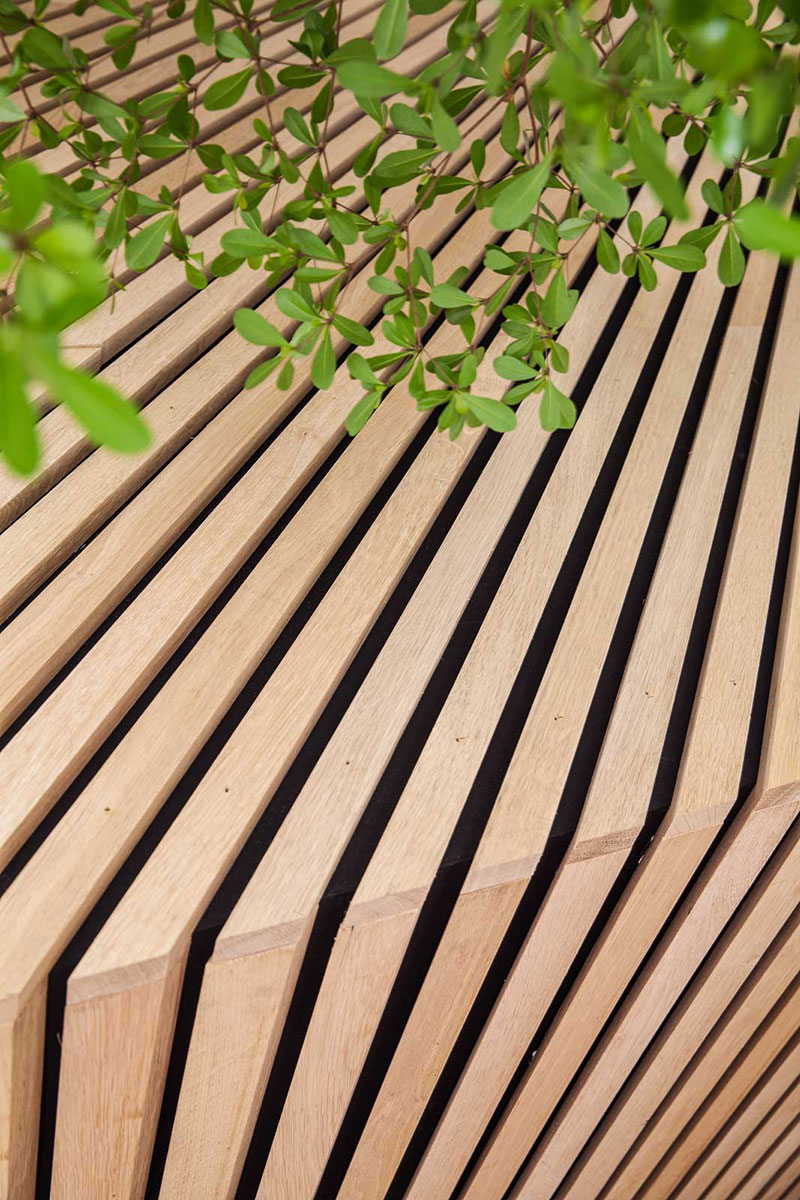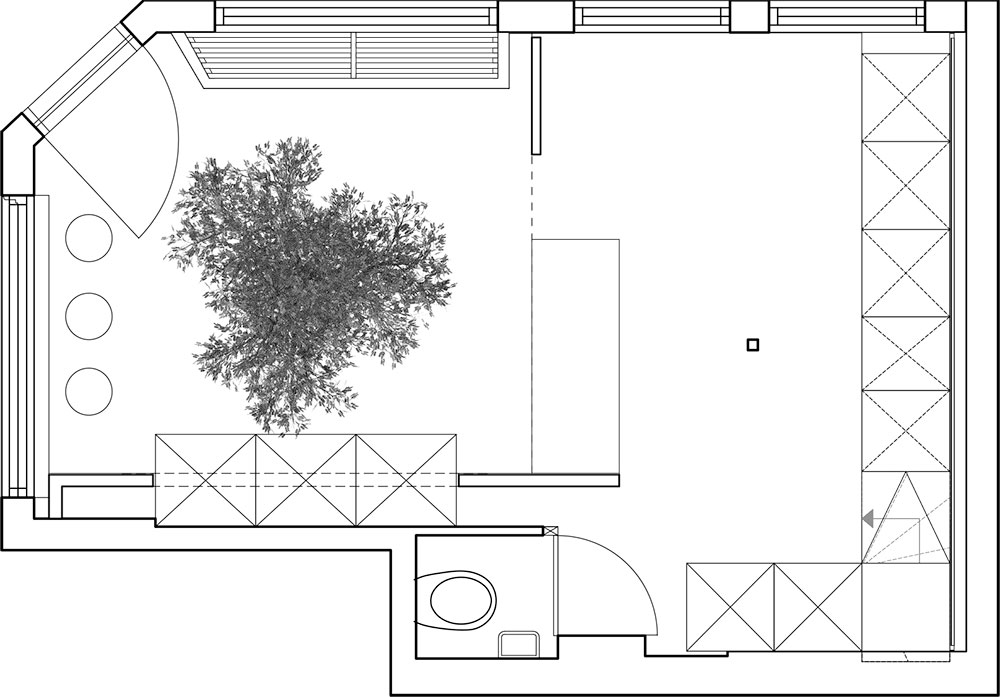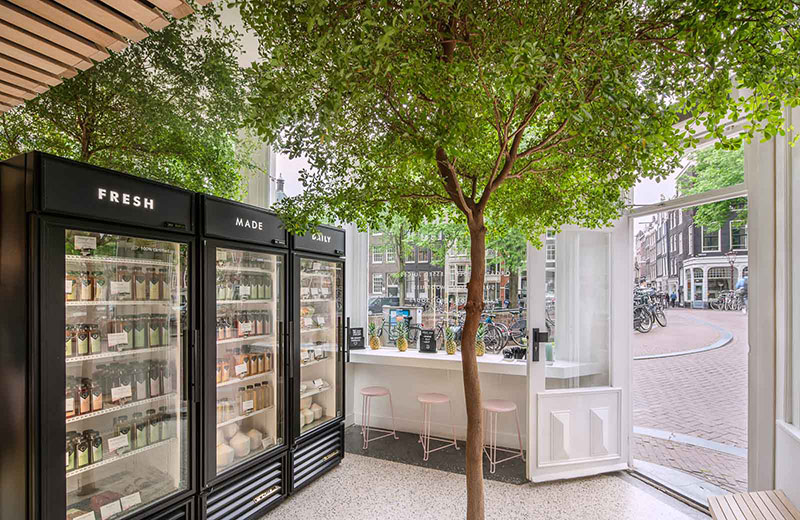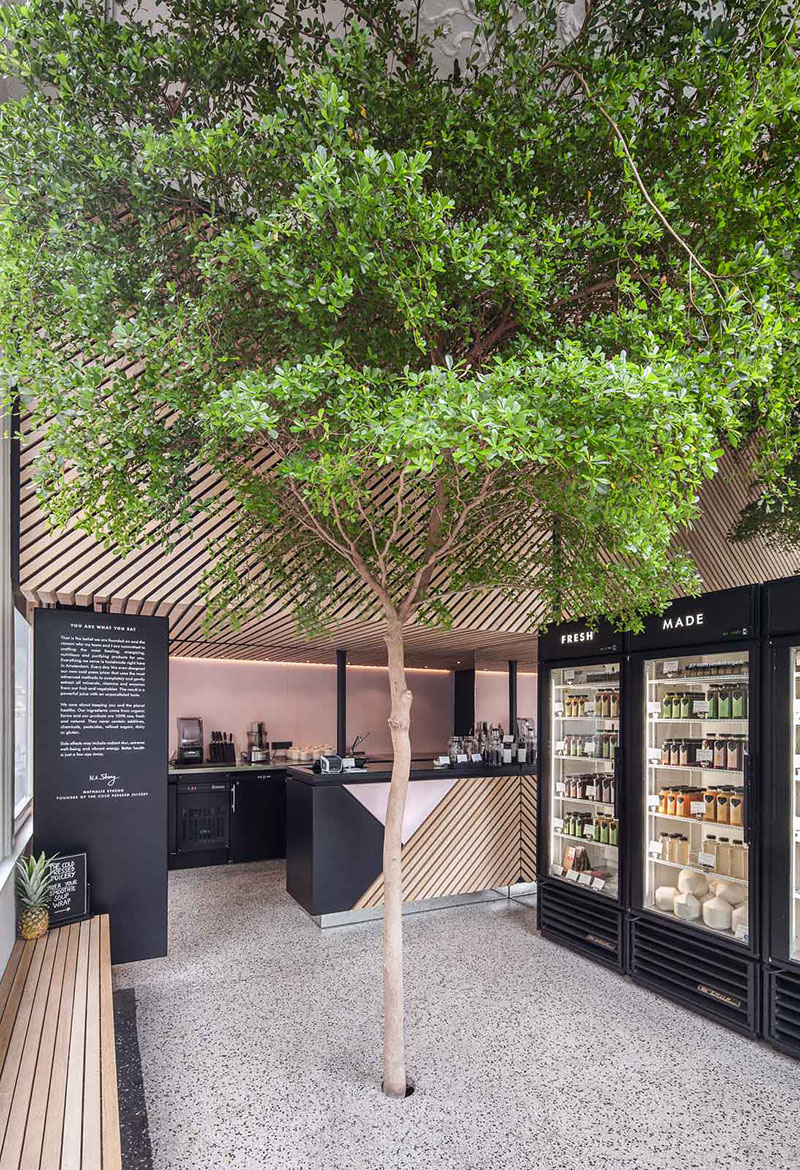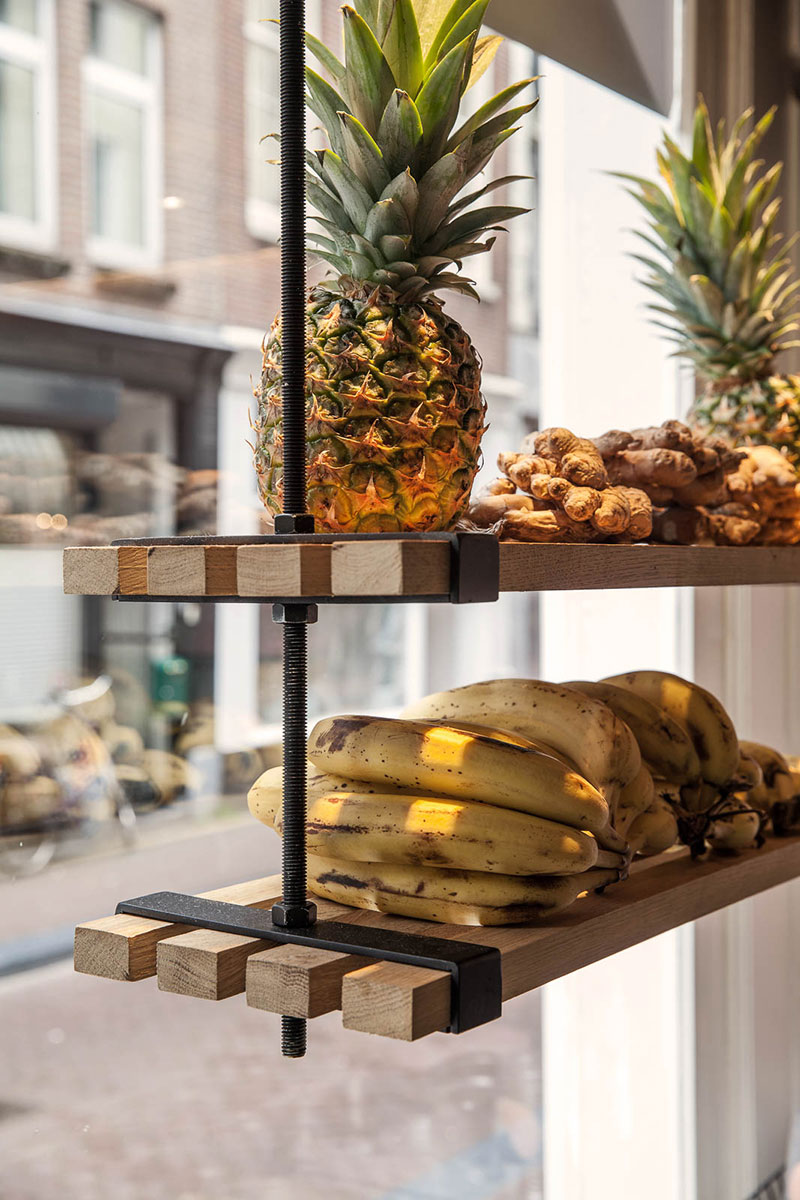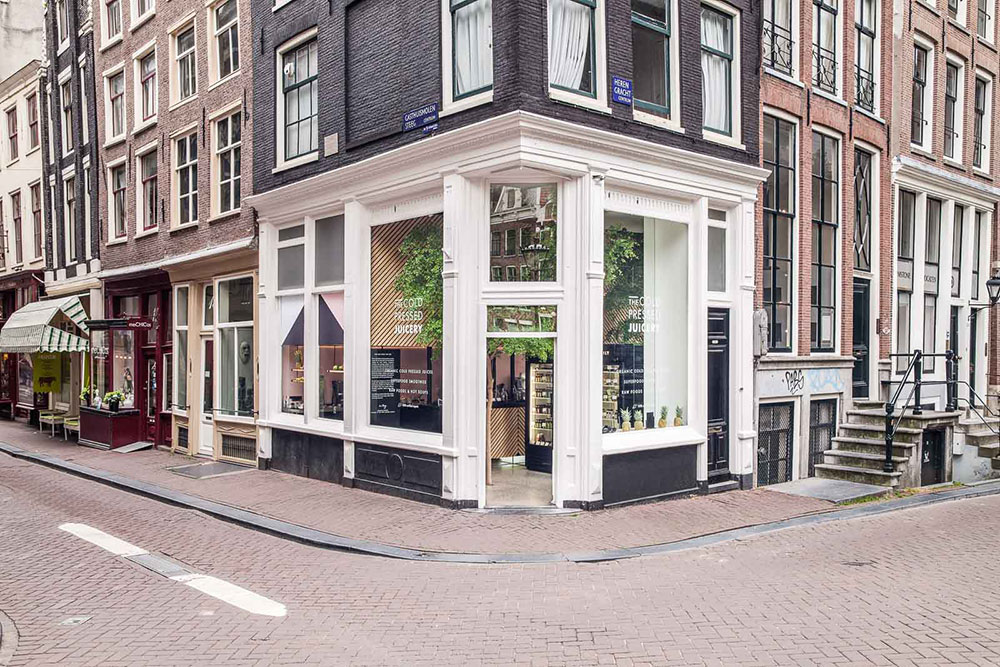 TCPJ – The nine streets
Amsterdam, Netherlands 2016
The combination of the beautiful canals, with the architecture, culture and history create an almost fairy tale setting. But many people don't know that behind these majestic buildings are huge indoor gardens, sometimes even bigger that the houses themselves.
The background and the diagonal lines of the design have been translated into the material with black and pink powder coated steel and wooden slats.The slanted lines are recurring, they are used to accentuate the wall and the ceiling above the counter adding warmth to the design. The wall is finished in the same pink as the counter, and underneath it are all the refrigerators, finished with black coated steel.
The end result is a refreshing shop, with a green concept, situated in the centre of Amsterdam. A place where people with healthy juices and a smile on their face, go out again into the busy city life.
Client: The Cold Pressed Juicery
Total area: 23 m2
Team: Jurjen van Hulzen (as founder at Standard Studio), Felix Stadie
Photography: Wouter van der Sar
Previous
Next